Rudy Project is a company that believes in the importance of the right gear to elevate your performance. Using an amazing array of technology, techniques, and materials, Rudy Project is now known as one of the most successful sports prescription eyewear brands in the world. They have available products that you can use for whatever outdoor activity you love, including water sports, biking, running and even extreme adventures.
About Rudy Project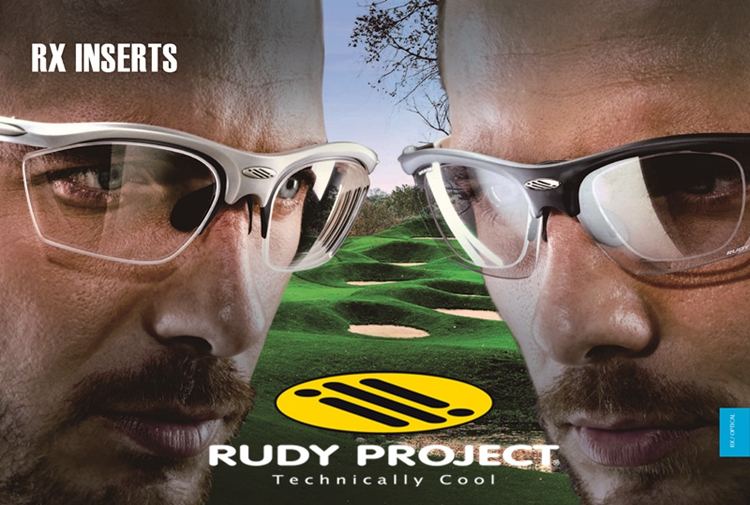 Rudy Project was founded in 1985 by the creative genius of Rudy Barbazza in Treviso. He aimed to improve the performances of athletes around the world with the help of the right gear, including eyewear. Since it was first conceptualized, Rudy Project eyewear has become the leader in sports gear and fully personalized eyewear in Europe. For more than 30 years, Rudy Project has created some of the most memorable products.
The company believes that their quest to success is only possible with constant investment in the research and development of new materials, techniques, and technologies to create the best kind of lenses and frames. They are known in putting special attention to qualitative excellences, as well as, implementing an excellent targeted marketing and communication strategies. Rudy Project loves to create purposeful products that meet style. They are famous in the heavy duty eyewear sector for creating technologically-advanced sports eyewear. Rudy Project is known for its tagline Technically Cool which the company ensures they are able to meet. All Rudy Project eyewear is 100% made in Italy and stands out because of its technologically advanced materials for the frame and the lenses. They are also quite popular in making sure they are able to meet the consumer s needs for aesthetic design, function, and details. Rudy Project is present in more than 60 countries around the world. In addition, the company partners with some of the best-known athletes in different fields to ensure that the products are able to meet specific needs and requirements. The company uses the latest generation of materials to produce innovative products and solutions.
Amazing Quality Sports Prescription Eyewear
Rudy Project is present in many outdoor sports. You will be able to see some of the best athletes competing using Rudy Project eyewear as their main vision support. Rudy Project products can be seen in major sports like Triathlon, Road Cycling, Mountain Biking, Motor Sports, Running, Winter Sports, Water Sports, Golf, Shooting, Beach Volleyball, Fishing, Tennis, and even for driving uses prescription sunglasses .
Rudy Project is known as the top choice in Sports Prescription Eyewear. Using technologically advanced frames they are the top choice by competitive athletes around the world for prescription eyewear needs. Some of their featured lenses and systems includes: RX Direct Interchangeable The RX Direct offers free-form single vision and progressive lenses designed for an amazing performance, sports wraps, Impact RX for a fully personalized eyewear. RX Direct Clips Direct-Clip is a solution offered to patients for versatility and flexibility. Using this lens, you can now change between clear and sun prescription lenses easily. RX Insert The optical RX insert uses a fun technology where optical clips are fitted directly behind a non-prescription lens. RX Flip up FlipUp is a fun technology where flip-ups are made with the QuickChange Interchangeable Technology. It allows players and athletes to manage any kind of light condition while outdoors. It is a good choice for sports where it is important to see true light quickly or eliminate fogging. Rudy Project Agon One of the bestselling products from Rudy Project, this eyewear uses different technology to achieve a completely unique style. This sports eyewear ( brands ) is a complete union of aesthetics and function which offers an amazing comfort and stability. Rudy Project Stratofly SX Rudy Project products are a lightweight and heavy duty eyewear made for the women who loves Rudy Project. It is a combination of exceptional optical design and performance and incorporates most functional design and features. For your sports prescription eyewear needs, Rudy Project is truly a number one choice.