Finding the perfect pair of eyewear is important especially for those who are looking for actual functional eyewear. It can take plenty of time to find the perfect pair, especially when you want something that will also look good on you. Thankfully, modern online shopping makes the task so much easier. You can easily shop for possible
prescription sunglasses
online and the shop will ship the eyewear right to your doorsteps. If you have ordered products online in the past, you know that the Internet offers convenience and deals that most regular stores can never offer. You never have to leave your home anymore. In just a few clicks you can check out comparisons of different models. These days, there are numerous optical online shops that offer custom made items, for example, customized or prescription lens.
1. Shopping for Glasses Online Offers Unmatched Convenience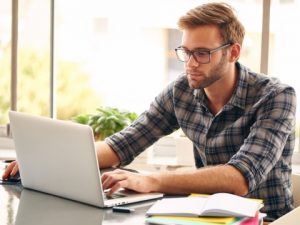 Shopping for glasses online means you will have an unmatched convenience that was not available before. In the past, when you needed to get a new pair of eyewear, you needed to schedule in a visit to an optical store. Finding your perfect pair might take hours, so there are many instances when you need the whole afternoon to find eyewear that will fit you just right. If you are busy all day long and would like to find a better solution, the Internet is a good choice. There are hundreds of optical eyewear shops online which offers numerous eyewear brands, for example,
heavyglare.com
. Using this online eyewear store, you will be able to browse through numerous brands and compare them with other good eyewear. When buying your glasses online, you do not have to worry about going into the store. You pick, choose, pay online with just a few clicks or taps. The actual functional eyewear shop will then deliver the glasses right to your doorsteps.
Getting Started, Buying Online
Most online protective eyewear stores feature a catalog where you can choose from different brands. You can also get detailed descriptions of each product. For example, you will get detailed information on the frames, the shape of the lens, the materials used for the sports eyewear, whether they have special hinges, and everything that you need to know is typically detailed in the description. Some of the features that you will see from time to time are the materials used to manufacture the frame and the lens. Usually, it also comes with the kind of lens coating that the eyewear has.
How To Choose The Right Lens Material
These days there are at least 6 common lens materials available in the market. As an eyewear design user it is important that you know the differences among these materials so you can choose the perfect one.
Plastic Typically, plastic is the most economical choice if you are looking for an affordable eyewear. It is recommended for those who have light prescription requirements up to +/-1.75.
Glass Glass provides ultimate clarity, but not a lot of eyewear brands use this material because of its durability issues.
Polycarbonate Polycarbonate lenses are one of the most common types of lens material these days. Polycarbonate is impact resistant and durable so they are used for most sports eyewear. It is also recommended for children and people who love an active lifestyle. This is a good eyewear choice for those with +/- 4.00 prescriptions and above.
Trivex One of the newest materials to be used for lenses. Trivex is a material made from urethane polymers, it is highly durable and impact resistant.
HIGH INDEX 1.67 High Index 1.67 lenses are typically 45% lighter than a typical plastic lens. It is recommended for those people with high prescriptions requirements, up to +/-9.00.
HIGH INDEX 1.74 This is the thinnest and lightest lens material available, it is good for people with high prescription needs.
Also Read: How To Choose A Golf Sunglasses
Knowing the right kind of lens materials is important if you want your eyewear to last for a long time. Also if you are using protective eyewear to support your active lifestyle, knowing your options will help make better choices.
Different Types of Lens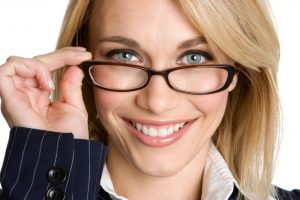 There are also different types of lens that you need to know. Buying your glasses online will only be effective you have updated information of your lens requirements. Most nearsighted and farsighted people will need a single-vision lens, which comes with only one corrective power. Moreover, single vision lenses can be used as reading glasses to help correct presbyopia.
Presbyopia
is a condition when you have trouble focusing on objects at a close range. These days, there are also multifocal, bifocal, and
progressive
lenses for you to choose from. A progressive lens is a type of multifocal lens that takes your prescription from your distance, intermediate, and reading without a definite stop between the three. It progresses from distance to near with no visible lines on the lens. This type of lens will allow you to see clearly at all times. The difference between a bifocal and a progressive lens is a line which can be clearly seen on the lens.
Different Types of Lens Coating
Another important feature to look into is the type of lens coating your eyewear has. Options like
Anti-Reflective coating
and
Ultraviolet coatings
are extra features which can be added to your eyewear. AR coating helps improve the clarity of your vision and helps take out eye fatigue. UV coating in the meantime ensures that your eyes will not be exposed to the harmful rays of the sun. Inquire from your choice of online store if they offer these services.
Frame Size
When you are buying a new eyewear, one of the first things that you should look into is the size of the eyewear as compared to your face. Sunglasses and eyeglasses that are loosely fitted will not stay in place especially if you engage in active movement. The shape of your sunglasses should closely mirror the size of your face. Small frames work best with smaller faces and vice versa. The frame size actually refers to the actual fit of the sunglasses, so you must know this information before buying online. If you are unaware of your face shape, you can measure this yourself or ask an optician to help you out.
2. Wide Selection of Eyewear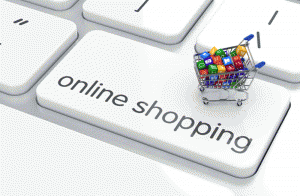 Unlike a regular store where there is limited floor and storage space, online optical shops do not have the same problem. This means, they can afford to have much more items in their inventory than a typical optical This is also the reason why online optical shops are able to showcase a number of high-priced designer sunglasses and eyeglasses. In addition, there are physical vendors who have a selling agreement with certain brands so they may even carry less number of models. When you shop online you have access to an extremely wide number of selections. You can also conveniently choose according to your specific needs. For example,
heavyglare.com
( best place to buy glasses online ) allows you to choose via brands, sizes, frame shapes, sports or activities, and many other options. These categorized options allow you to pick functional eyewear without difficulty. From sports eyewear, reading best online glasses, multifocal eyewear, driving eyewear, kids eyewear, to sports goggles, you can choose among a huge array of eyewear. All of these can be done right in the comfort of your home or anywhere you have access to the Internet.
3. Avoid Sales Pressure
When you choose to buy your glasses online you do not have to worry about typical in-store experience which creates pressure and anxiety. Typically, optometrists have small storefronts with about 2 3 salespeople to assist you with your choices. Usually when you shop, the sales person will do their best to help you out and the pressure to buy is always on your shoulder. This is especially true if you have already tried on several pieces of eyewear.This is why shopping online creates a positive experience because there is no pressure to buy immediately. You can shop as long as you want and take your time to check out information, comparing one pair of eyewear with another. You can spend days to review and make a final decision before you buy when you get your glasses online.
4. No Sales Pitch
Typically, most optometrists do not make a lot of money on your eye exam. They create higher revenue when they are able to sell you a frame. This is the reason that they employ sales people to help you make a decision fast. However, some salespeople are not experienced or only care about making a high dollar sale when they are making a sales pitch and you may end up getting pressured to buy something as soon as possible.This is why buying glasses online is a good choice because you are able to pinpoint the eyewear design that you really like. You do not need about feeling awkward or offending sales people when you buy your glasses online.
5. Competitive Pricing
Online stores offer competitive pricing that is unlike typical stores. Online shops do not need plenty of employees and other overhead expenses are significantly less. This is why they are able to sell their items at a competitive price. Many online stores also offer bargains which are never available in regular optical shops.
6. Avoid Sticker Shock
Many optical stores offer high-end eyewear and most of the time customers are discouraged at the high amount of prices for these brands. Online stores are a good option because all prices are displayed upfront. You can easily compare one brand model to another without getting worried if you are choosing an item that you may never be able to afford.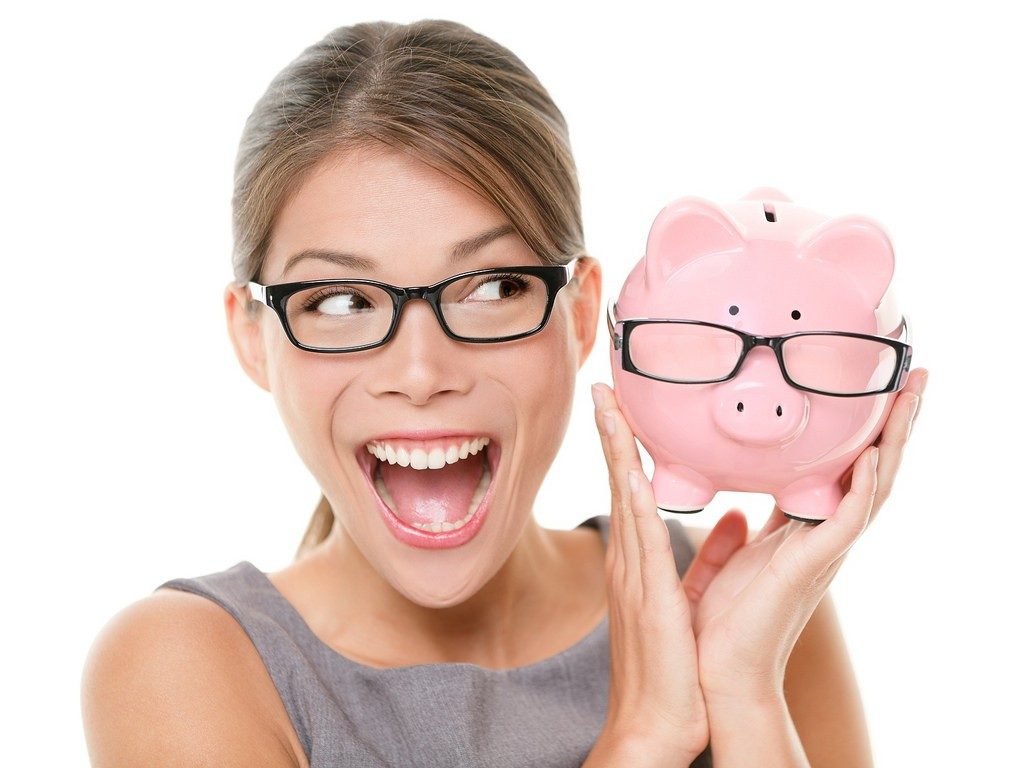 7. Comprehensive Reviews
These days no one can deny the importance and of a good review. Reviews from real customers who have used the products will give you an idea of how it will perform from how it was advertised. Many online optical shops include useful and comprehensive reviews for their products. Some stores even come with a rating, so you can check how real a customer rates each eyewear.Reviews are also extremely helpful if you are comparing one eyewear to another. There are plenty of times when a review is the revealing factor for someone who is shopping for glasses online.
8. Customize Your Eyewear
You can easily customize the eyewear that you want. From the frame to the lens, you can request specific features to be added to your eyewear so that it meets the function, style, and comfort that you need. For example, you need prescription lens for a sports eyewear. Online optical shops can easily arrange this for you, so you never have to worry if you have these specific requests.
Things To Remember When Buying an Eyewear Online
When you are planning to buy your glasses online, you need to make sure that you are aware of your face size, shape, and which lens shape will match your shape the right way. This will ensure that you will always look good no matter what you are doing or even if you are under the heat of the sun.
Measure Your Face
It will ultimately help if you know the size and shape of your face when you buy glasses online. Some eyewear like Ray-Ban comes with an alternate fit, which is meant for those who have higher cheekbones and wider nose bridges. Getting the right fit is important if you want to stay comfortable and avoid having our eyewear constantly slipping off your face.To measure your face you need to do several things, stand in front of a mirror and follow these steps:
Measure cheekbone to Cheekbone place the end of your tape measure right below your eyes to find the top part of your cheekbone, you will need to measure the same point for the other side of your face.
Measure the length of your jawline feel below your eyes and find the ends of your jawbone. Measure from the end of your jawbone to the other end just below the bottom of your face.
Measure the length of your face You will also need to known the length of your face. Measure from the center of your hairline down to the front of your nose and to the bottom of your chin.
Measure your Forehead Width Measure the size of your forehead. From one side of your hairline going towards the other side, halfway between your eyebrows, as well as, the top hairline.
All of these measurements will be helpful especially if you are shopping for glasses online. This will ensure you order the correct sizes. And that it will be the perfect fit once you use the eyewear.Once you have determined the size of your shape, your next job is to check your face shape. Certain lens shape will only match certain face shape, when you want to look cool and sophisticated, you need to make sure you get the correct matches.
Round
Round shape faces has easy to notice curves and less defined angles. The best eyewear should lack curved features. In addition, you want to emphasize angular sharp lines to make your face look elongated and appear thinner. Some of the best frames are those with rectangle, shield, and square lens.
Oval
Oval faces are great because it fits almost any face shape. Typically, those with oval faces have even features, with gentle rounds and fair sharp edges. From designer to sports eyewear, you will easily look good wearing sunglasses or eyeglasses when you have an oval shape face. Choose an eyewear that can cover the face from the cheekbones to the eyebrows.
Square
Square shaped faces are generally those who have faces that are the same width and length. They usually come with broad forehead and strong jaw lines. To smoothen out your features you should pick round eyewear, teardrop, or oval shape. Using this eyewear shape will give your features a more balanced look.
Diamond
Diamond shaped faces are usually characterized with a narrow jawline. In addition, their forehead and cheekbones are the widest parts of the face. Diamond face shapes matches perfectly with oval or rimless eyewear which helps compliment the nice high cheekbones.
Heart Shape
The heart shape is also sometimes called the triangle. They are those who have the widest parts at the temples and the narrowest at the chin. The best sunglasses or eyewear for this face shape are those that feature wide lower edges and no straight lines along the top of the eyewear. Cat eyes and rounded edges eyewear the perfect fit for this type of face.Finding a good eyewear using the Internet is a great choice if you are always busy or you do not have plenty of time to go from one store to another. One of the most basic rules when buying glasses online is to find out your frame size, the kind of tints that you like, the kind of lens that you need, and many others. An online optical shop carries thousands of models from which you can choose from. Knowing these information will reduce your shopping time to half. Shopping online offers convenience that is unlike anything in conventional shopping. Now, you can enjoy choosing the best models and brands right at the comfort of your home, office, or anywhere you may be, 24/7. You do not have to worry about details and information because everything is written for your convenience on online optical shops like www.heavyglare.com.