Any golf enthusiasts will tell you the importance of having a good eyewear during games. This is the reason why numerous eyewear brands are creating sunglasses specifically made for golfing. Golf sunglasses should enhance players' vision, provide comfort for all day use, and be designed to protect their eyes from the sun or any outdoor elements. After all, a day spent around an 18-hole course may meet any kind of weather.
Golf Sunglasses vs Regular Sunglasses
Golf sunglasses are specially designed for those who love to spend the whole day outdoors. Therefore, it features several differences from a regular or fashion
prescription sunglasses
. The best golf sunglasses should provide enough protection from the elements, unsurpassed vision quality and contrast, and improved comfort, as well as, durability than any other sunglasses. Check out Nike's Show X1, Rudy Project KETYUM GOLF Graphite Velvet Racing Red Golf 100, and Bolle Bounty. Golf sunglasses should come with the best lenses that can absorb blue light because this feature offers a unique color enhancement. Typically it comes with lenses there are able to enhance the golf ball's white color against the green background.The frames of the golf sunglasses are usually made of lightweight material. In addition, it should also be as minimal as possible especially around the bottom of the lenses. This feature will enhance your vision of the ball when you are about to hit it. Thicker frames tend to interfere with your vision.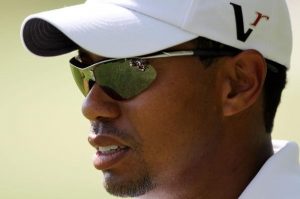 The lenses for golf sunglasses are cut differently from regular lenses. Golf sunglasses use lenses that are designed to reduce distortion especially in the lower part of the lens to enable the wearer to focus on the ball at their feet accurately. Regular sunglasses typically offer clearer vision in the middle part of the lens, which is the suitable eyewear for driving, biking, and many other sports. They are also greater distortion around the top and bottom parts of the lenses. Regular sunglasses are not designed for an all day use. The best golfing sunglasses are made to be lightweight and durable, usually made of polycarbonate or titanium. Golfers need their sunglasses to stay in place especially when they are looking down the ball before a swing. A good golf sunglasses should be designed to sit securely on the wearer's head all day long even when she or he moves around. Check out some of our recommended models like
Tifosi Optics Podium XC Crystal Blue Interchangeable
,
Adidas Adivista S Silvermet/Lime LST Active
,
Sundog Mach Matte Black Gradient Smoke
.
What to Look For When Buying Golf Sunglasses
If you are looking for the best sunglasses in the market, there are several features to check before buying.
Eye Protection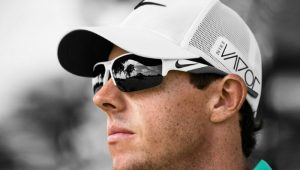 Golf sunglasses should provide 100% UV protection. Some golfers love to use polarized sunglasses, while others do not like this particular tint because it can interfere with visual depth. In the end, the choice between non-polarized or polarized lenses comes down to personal preferences. Nonetheless, golfers should ensure that they get the best eye protection.
Visual Quality
A golfer understands the importance of unmatched visual acuity when around the 18 holes. When looking out across the fairway and toward the putting green. Choose an eyewear that can provide excellent visual contrast when looking at the white ball against the green grass or blue sky. Choose the tint color wisely to ensure you will be able to enjoy the game.