When choosing the best water sports sunglasses, there are plenty of things to consider. One of the first things to look into are the kind of water sports you will be playing. Whether it's for wakeboarding, jet skiing, kayaking, surfing or fishing,
prescription sunglasses
are a crucial accessory. However, each of these sports require different and specific features for player's floating sunglasses. For example, if you are wakeboarding or involved in sports that require your hands to be occupied most of the time, you would want a wrap-around eyewear to ensure that your glasses don't fall off. You will find that the bright sun will reflect glare off the water, spray from the waves and sudden weather changes. To deal with these conditions, you need eyewear that can provide protection and vision support.
Importance of Wearing Water Sports Eyeglasses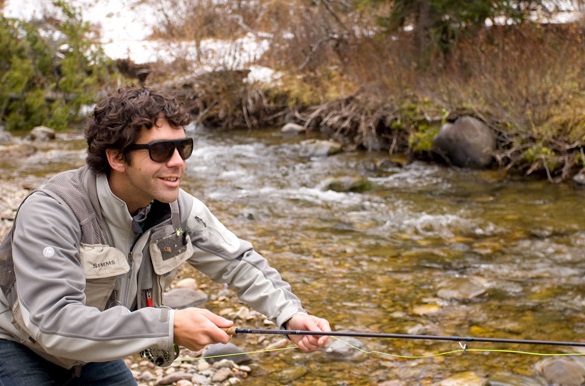 Specific eyewear is important because it provides necessary protection for your eyes. Playing water sports can exposes your eyes to a myriad of problems, such as eye diseases like cataracts and pterygium (surfer's eye). Using your water sports palyer's sunglasses will help prevent these problems. And also using prescription glasses for water sports. Water sports sunglasses also provide important protection from harmful UV rays. The sun is a major cause of eye diseases like macular degeneration and cataracts. Eyewear with an adequate UV filter will help you avoid those problems. Finally, wearing sunglasses will help if you need prescription lenses to see clearly. There are plenty of water sports sunglasses brands which can be fitted with prescription lenses and coated with special UV tints.
Also Read: 8 Reasons Why You Should Buy Your Glasses Online
Features To Consider When Choosing Water Sports Sunglasses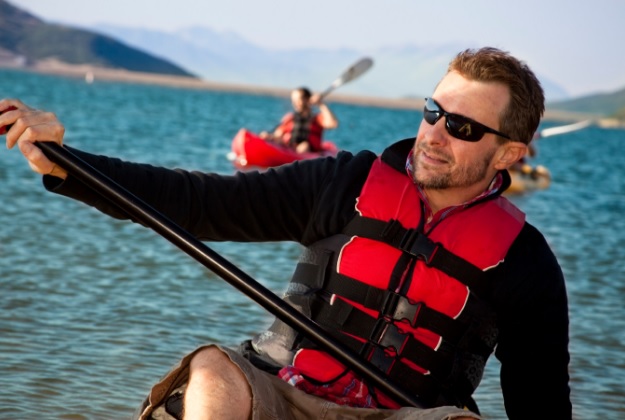 Polarized Prescription Lenses Polarized tints are one of the best protectors when you are out on the water for a whole day. Water sports expose you to sunlight and poor quality sunglasses will cause you lots of problems. Since water easily reflects light, using polarized specific eyewear makes a huge difference. Best water sports sunglasses with polarized tints can easily cut down on up to 98% of reflected light and can reduce glare from the water surface on even the brightest days. Pick a water sports sunglasses with a hydrophobic coating. This is a coating that acts just like a wax material which makes your lens water repellent. As for the frame consider floatable frames to avoid losing your eyewear, wrap around style to keep them from falling off, and those that come with anti-fog coating.
Check out our recommended water sports sunglasses:
Liberty Trailblazer Dry Eye
is made for those who loves the water but worried about their dry eyes. Liberty Trailblazer features hypoallergenic and water resistant thermoplastic rubber. It also comes with the MagTraxion™ soft back cushion that molds to the user's face, creating a goggle effect to block out the elements.
Julbo Wave Blue / Black Polarized 3+
- is an eyewear made for those who are serious about water sports. This comes with a polarized lens, a protective skirt to prevent water coming to the eyes, and the frame will float if it is dropped in the water.
Dragon WatermanX
is one of the best selling water sports sunglasses from Dragon. This is a HYDRA silo that is dedicated to those who want to enhance their experience on the water. It also floats on the water so you never have to worry about missing eyewear again.