Versatility and luxury are at the heart of each TAG Heuer product, but nothing exudes these more than the company's line of eyewear. From the racetrack to the streets, these prescription sunglasses will be your eyes' protection against dust, wind, glare, and debris. The brand caters to different athletes, but there's a special place in their book for golf players. Whether you're a beginner or you are your club's best player, you can find a pair of Tag Heuers that will add polish to a sporty look. Check out these three TAG Heuer sunglasses that you will want to wear the next time you head over to your local greens.
TAG Heuer 7501
. These sunglasses never fail to impress with the wide lenses for optimum protection from the elements as you play. The slim temples are snug around the head so they don't fall off as you swing and hit the ball. The darker top protects your eyes from daylight glare while the light bottom allows you to see the ball clearly.
TAG Heuer 6001
. True to their sporty roots, these 6001 sunglasses are the eyewear of choice for those want complete protection for their eyes. These feature that distinct wrap-around style with wide lenses and mid-sized frame. The polycarbonate lenses offer reliable protection from UV rays and the rubber nose pads rests comfortably on the bridge of your nose. A must-have for golf enthusiasts everywhere.

TAG Heuer 5107
. These sunglasses oozes modern style mixed with sporty elements. The elastomers on the titanium temples provide a comfy fit while adapting to your movements. The wide lenses also offer complete protection from the sun's damaging UV rays, while nose pads and end-tips can be adjusted to fit your face. Complete protection as you play on.
Also Read: Sunglasses Save Lives When You Are Driving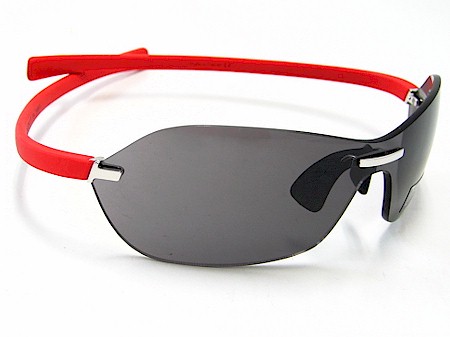 Choose from a wide variety of TAG Heuer sunglasses to suit your needs.
Heavyglare.com offers TAG Heuer sunglasses online
, so get yours now!