Sports-related eye injuries are considered one of the leading causes of blindness in the United States. Out of the 100,000 eye injuries every year, about 42,000 are treated in the emergency room and 13,500 ends up legally blind. According to reports, sports equipment like bats, balls, and rackets are responsible for a majority of these injuries. Sports eyewear is helpful because it can add protection and prevent life-long disabilities.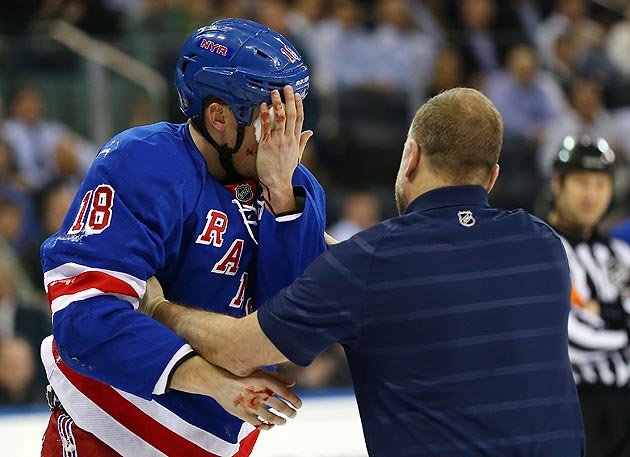 More than 90% of these sports-related eye injuries can be avoided by using protective eyewear. This includes using safety goggles, eye guards, safety shields, or sports eyewear. Protective eyewear is typically made of ultra-durable polycarbonate material that is 10 times stronger than other plastic. Polycarbonate is also a highly impact resistant material making them the perfect choice for protective sports eyewear.Fortunately, many parents, coaches, and even professional players now promote the use of wearing protective eyewear for sports. Many sports enthusiasts are now aware that using sports eyewear provides numerous benefits. The risk of eye damage is drastically reduced and some glasses can even help improve a player's performance by enhancing their ability to see better.
MYTH 1: Using everyday eyewear or sunglasses while participating in sports will minimize potential eye injuries.
Fact:
Regular sunglasses or eyeglasses are not made for sports, they may not be able to provide enough protection especially for high-risk sports like baseball. In addition, many
prescription sunglasses
these days are just not made to be used for sports but instead are made for fashion and sun protection. Regular sunglasses will not be able to stay in place in case of impact. Your eyewear's lens, for example, may pop out or break causing puncture or cuts to the eyes.
What brands should I trust with my sports eyewear?
There are numerous eyewear brands which specialize in protective sports eyewear and goggles. Premium eyewear brands like Rudy Project, Spy Optics, Dragon, and Oakley have partnered with athletes to create an eyewear that is best for their specific sports.
Dragon Mountaineerx
This model is made for those who love outdoor sports. It is made especially for those who spend time alpine climbing, backcountry skiing, splitboarding, and hiking. It is impact resistant, provides protection against the harsh outdoor elements, can filter various light conditions, and has 100% UV protection.
Oakley Jawbreaker
This model is created specifically for those who spend hours in cycling trails. Jawbreaker is made for the ultimate sports design especially for sports that may cause big impacts like mountain biking in extreme trails. It provides full frame protection so your eyes are protected from impact. It also comes with numerous useful features that are useful for any outdoor lover.
Also Read: Porsche Design Eyewear Basics: How Luxury Car Design Influences Optical Styles
Rudy Project Klonyx Mx
Is a protective goggles made for those who loves to do extreme sports like downhill biking, off track mountain biking and motocross. Klonyx also comes with a removable nose protector which also be exposed to debris like stones or rain when enjoying extreme outdoor sports.
Spy Optic Bravo Goggles
Spy Optics is a brand known for creating durable, reliable, and functional goggles for snow sports like skiing and snowboarding. Both sports can be highly dangerous because it relies on speed. Spy Optics provides impact resistant shield lenses, anti-fog features, and a flexible polyurethane frame. Spy Optics Bravo Goggles is one of the top choices for many cross-country skiers around the world.
Key Takeaway:
When choosing a protective sports eyewear, know which one will provide the best protection. The aesthetic value may even come last when it comes to sports eyewear because the best features should be in how it can protect your eyes from possible injuries.
MYTH 2: Only children are at risk of sports-related eye injuries.
Fact:
It is true that school-aged children ages 5 to 14 years old are reported to have the most number of eye injuries because of sports. However, they are not the only people who are at risk. Regardless of a person's age or level of skills, anyone who performs sports is at risk of an injury. Even the most advanced athletes can suffer from eye injuries at any point. The key is to find a good protective sports eyewear which will help prevent such injuries.
To know more about sports-related eye injuries consider these facts:
There are about 100,000 sports-related eye injuries reported every year in the United States alone. 42,000 of these injuries require emergency care. This translates to about 1 injury every 13 minutes.
Approximately 1 in every 50 Little League Players will sustain injuries to the eye which will require immediate attention.
Children ages 14 years old and younger are usually the victims, they compose about 43 percent of the injured. In addition, about 72 percent are those aged 25 years and younger.
Basketball is one of the leading causes of sports-related eye injuries, mostly because of aggressive play (elbow to the eye). It is the leading cause for those aged 15 25 years old.
Injuries to the eyes are the leading cause of blindness in school-aged children, most of these injuries are sports related.
Sports-related eye injuries can cause a significant financial impact, it is estimated to cost at $175 - $200 million every year, according to a research from the National Eye Institute.
At least 1 in every 8 victims of these eye injuries due to sports initiates legal proceedings against presumed responsible parties.
Sports like tennis, badminton, and racquetball seemed to be harmless, but they involve objects that are moving at high speeds, some recorded as much as 60 miles per hour and even faster. In fact, during a regular game, a racquetball can travel between 60 to 200 miles per hour. Impact from these fast moving objects can be dangerous to the eyes. Racquetball can also cause racquets to move at high speeds in a small confined space which could strike you.
Key Takeaway:
Individuals of all ages, racial and ethnic groups, any gender, and anyone who participates in sports may experience an eye injury at any point. However, a majority of these eye injuries happen to persons under the age of 30 years old.
MYTH 3: Those who wear contact lenses do not need sports eyewear for protection.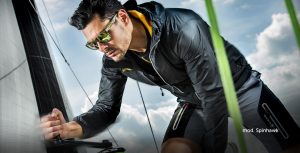 Fact:
Contact lenses provide the perfect vision for yourself or your child, but they cannot protect you from sports-related eye injuries.Contact lenses offer NO PROTECTION, especially in high-risk sports like baseball, lacrosse, or basketball.
Learn when to wear your contacts with additional protection and when to wear your glasses:
Land sports:
Doctors will advise contact lens wearers to get additional protection when participating in any sports. The impact to the eyes may dislodge the lenses or fold contact lenses inside your eyes this may even increase your risk for injuries. A number of injuries are caused by blunt trauma such as a ball, stick, or elbow hitting the face, which no contact lenses can offer protection against.
Water Sports:
Water sports like surfing, swimming, boating, canoeing, parasailing and other water sports are entirely a different story. The Food and Drug Administration (FDA) and eye doctors across the world strongly advise water sports athletes against going to the water with contact lenses. There are plenty of reasons why you should consider using the right kind of water sports eyewear and not your favorite contact lenses.If you are splashed or your eyes remain open under water, there is a good chance that you will lose your contacts. This may pose numerous dangers especially when you are already in the water and may not be able to see what is around you.Sand and any other small debris may get trapped between your contact lenses and the eyes. There are numerous reports of this type of injury which can cause irritation or vision impairment which may last for days. Water sports may mean you will hit waves which generate impact. The lens can fold over and cause damage to the eyes.It is highly possible that you may pick up bacteria and microbes that can cause eye infection, damage, and in worse cases blindness. According to experts, microbes and bacteria can attach to contact lenses much more easily than they do to the eyes. When microbes enter between your contact lenses and your eyes they are protected and may not be washed off for hours. The warm and wet environment is the perfect place for bacteria to multiply which may cause serious infection.
Options for watersport sunglasses/eyewear: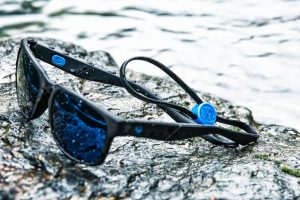 Dragon WatermanX- Matte Black-Blue Ion
This model is also known as HYDRA silo one of the best eyewear to get if you love doing watersports. It is best for those want to improve their water sports experience. It comes with adaptable aqua leash system, floatable frame, and impact-resistant lens. It is a great choice if you like fresh water fishing, boating, kayaking, offshore fishing, sailing, and numerous other water sports activities.
Julbo Wave Black Sky Blue Octopus
If you love water sports, then you will love this eyewear model from Julbo. It promises to be the ultimate water sports eyewear. It features photochromic and polarized lenses which automatically adapts to changing light conditions. Julbo Wave also has a hydrophobic coating which makes water slide off the lenses easily. It also comes with an oil repellent coating, so you never have to worry about fingerprints. The durable design makes it a good eyewear for harsh water sports environment.
Rudy Project Zyon
is an eyewear ideal for those who enjoy intense sports like beach, water, or mountain activities. It is a sunglasses that is engineered for the highest level of performance. It comes with ultra-light Grilamid chassis, Ergo 3 Max for a fully adjustable nosepiece, QuickChange interchangeable lenses, and proprietary patented side shields which are made with a special polymer that ensures protection against the sun, debris, or glare.
Barracuda Water Goggles
Barracuda is one of the most trusted names in water goggles. The Barracuda Technology boasts of using the highest technology available, including rubber implants which keep its shape and easily adapt to the facial contours and shape. This means it provides the user ultimate underwater support and no pressure. It also comes with anti-fog features, mirror coated lenses, medical grade silicone materials, and can be fitted with prescription lenses. It is the top choice of goggles for swimming and triathlon enthusiasts.
Key Takeaway:
If you are going to wear contacts when you are performing any kind of sports related activity wear protective eyewear over them, and if you know you will be in the water, leave your contacts at home.
MYTH 4 : Wearing a helmet or faceguard will be able to protect your eyes from injuries.
Fact:
While you think you may have enough protection, you may have thought wrong. Balls, fingers, elbows, hockey pucks or other sports equipment can still penetrate mask openings. In some aggressive sports, like American Football, the helmet may be knocked off and leaving your eyes completely vulnerable to injuries.
Key Takeaway:
When doing sports, safety should be the number one priority. So always consider getting an eyewear that is made for the sports that you are playing. These sports eyewear are specifically made to protect your eyes from impact.
MYTH 5: Protective sports eyewear that is fitted with glass or ordinary plastic lenses will provide enough protection against potential eye injuries.
Fact:
When choosing a protective sports eyewear, the lenses and frame material should always be the first consideration. Glass lenses can easily shatter, in fact, many sports eyewear brands have completely shunned using glass as the main material for their lenses.
Key Takeaway:
Although glass can provide superior optical clarity, it is not impact resistant. Shattered lenses are highly dangerous for the eyes. For sports eyewear your best choice are polycarbonate lenses, Trivex, and Polyurethane.
Polycarbonate Lenses
are thinner, lighter, and 10 times more durable compared to regular plastic. It was first developed in the 1970s for aerospace applications. It is the same material used to this day for astronaut's helmets and space shuttles windshield. Polycarbonate is a standard material for safety glasses since it was first discovered to be a durable lens material. Most polycarbonate lenses can be fitted to prescription requirements. In addition, it can also be coated with special tints which may be useful for your specific sports, for example, mirrored lens.
Trivex Lenses
are another high-quality material that is used for numerous sports eyewear today. It was introduced to the market in 2001 by PPG industries. Just like polycarbonate, Trivex is thin, lightweight, and durable. In comparison to polycarbonate, Trivex is proven to be more impact resistant; this is why many sports eyewear brand uses this material for their models. Trivex is the same material used in creating windshields for US combat helicopters. Trivex is composed of urethane based monomer which is highly durable.
Polyurethane Lens
Polyurethane is usually one of the most expensive options when it comes to lenses. Nevertheless, it is also extremely durable and offers great visual clarity. It is also extremely lightweight - an additional feature if you are into sports.When choosing a sports eyewear, it is essential that you take the time to review the materials used to create the lenses. This will help you ensure that your sports eyewear will give you the protection that you need.
Features To Consider When Finding Protective Sports Eyewear
Engaging in sports is a great way to keep a healthy lifestyle, in fact, many medical professionals encourage patients to do sports to promote overall wellness. However, when you do sports you must ensure that you put on the correct gears to avoid injuries. Sports eyewear is slowly becoming an important part of numerous sports gears. It is essential in protecting the eyes against dangerous injuries.Prescription eyeglasses, sunglasses, contact lenses, and industrial grade safety glasses may not provide adequate protection against sports-related eye injuries, depending on the sports. There are numerous sports goggles that are made specifically for the sport that you like. For example, there are special goggles for racquet sports and special eyewear for basketball and soccer athletes. Some goggles are designed to meet the demands of a specific sport. Consider goggles that are designed to fit in helmets for sports like skiing, snowboarding, motocross, and mountain biking.Many sports are performed outdoors so consider getting eyewear that has ultraviolet protection. While you can get your eyes injured due to impact, you can also get eye damage when you expose your eyes for a long period of time to the ultraviolet rays of the sun. Eyes that are exposed to UV rays can be subjected to numerous problems like macular degeneration and many others. Some of these diseases can be irreversible and cause permanent damage.You should look into the kind of coating your lens has for additional support. Many sports require specific lenses because it enhances visibility while outdoors. Mirrored coated lenses, for example, is an excellent choice if you wish to reduce the effect of glare. It is also a great feature if you are into watersports and you want to be able to see clearly. Other eyewear coatings can enhance the objects around you, so you can distinguish clearly between smooth roads or surfaces and rugged terrains.In the end, choose a sports eyewear that will provide maximum protection, unmatched comfort, and reliable support when you are doing sports. It should do the job for protecting your eyes the right way and it should be able to support your need to see better outdoors even under different light conditions.