Porsche Design Eyeglasses and Sunglasses  features a unique style of eyewear that is never before seen. When we hear the world Porsche, one thing comes to mind, flawless design. Porsche Design Eyewear is made with the optimum precision to provide consumers with eyewear that is made with the highest quality and craftsmanship.  

Who is Porsche Design Eyewear?  Porsche Design Eyewear is a member of the Porsche Design family. This is a company founded in 1972 in Ludwigsburg, Germany. The majority of the company is owned by Porsche AG, the German Automobile maker of the famous Porsche luxury cars. The company is made primarily to serve as the designing arm of the famous brand. Their main studio is located in Zell am See, Austria, and the company also works for other companies by creating designs in the field of industrial and other product design. Porsche Design Studio was founded by Prof. Ferdinand Alexander Porsche, grandson of Porsche founder Ferdinand Porsche. His designs were spearheaded by the iconic sports car Porsche 911.Also Read:  Foam Eyecups: What Are the Pros and Cons?  
Prof. Porsche has a reputation for being a functionalist, always finding ways to meet the best designs with optimum function. The company has designed numerous products over the years. Products ranged from fashion wear, luggage, accessories (high-end pens and mechanical pencils, timepieces, home products (kitchen knives)), eyewear, electronics (mobile phones), real estate, and so much more.  What Can I Expect With My Porsche Design Eyewear?   Porsche Design  is not just made with great design, it is engineered to perform. When it comes to eyewear some of the most important things that you should consider are functionality, durability, and design. All eyewear models from Porsche Design have remained true to the philosophy of the company's founder Ferdinand Alexander Porsche which outlines performance, passion, purism, and precision. The brand promises to provide customers with functional, excellent design and engineered luxury.
Special Lens Features Sunglasses lenses include the photochromic Rodenstock ColorMatic, this is a unique lens that transcends and adapts to changes in the outdoor light. This allows your eyes to experience the best kind of undistorted view even in different weather or lighting conditions.
Polycarbonate Lenses All lenses from Porsche Design Eyewear is made of unbreakable and extremely durable polycarbonate materials. To provide the extra protection it also comes with a scratch-proof surface, so your lenses will last a long time.
Titanium and Polyamide Frames, unlike anything else in the eyewear industry, Porsche Design Eyewear comes with titanium and polyamide frames. These materials are extremely durable and lightweight and it delivers much-needed comfort and fit.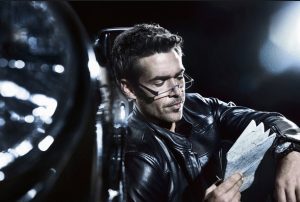 Luxury engineering, unparalleled designs, and optimum functionality are the three best features that Porsche Design Eyewear delivers. When it comes to precision in design and function, no other brand can come close to Porshe. If you want something that is engineered to perform at its best, this is the best choice of eyewear.
Heavyglare
offers some of the best models from Porsche Design Eyewear.