Inspired by the generation from decades ago that promoted the sounds of classic rock 'n' roll and teenage rebellion, SPY's Whitewall Collection mirrors just that. New styles of rhythm and blues blasted through speakers and jukeboxes, creating a new twist on a soon to be prominent era and the early descendants of punk rock culture. Two generations were suddenly forced into a new class, recognized to be iconic and classic. This is what the Whitewall Collection is all about.
"The Whitewall Series is inspired by the timelessness of the '40s '50s and '60s," Brent Sandor said, the Brand Manager at SPY. Hot rods and whitewall tires, cruising with the top down on a Sunday. We've taken the elements that embody the classic greaser look to create pieces that are easily wearable, yet thoughtfully inspired by some of the most iconic moments in fashion history.
Encompassing the simplicity from those time periods, the line features black and white modern designed prescription sunglasses frames with fine touches of vintage flair. The emblems on the sunglasses were skillfully crafted to reflect the detailing of logos from back in the days of simplistic advertising.
Also Read: Adidas Named Official Sponsor of the 2014 FIFA World Cup™ Brasil
We offer the Whitewall Series in five of SPY's most recognizable styles; the Discord, the Flynn, the Helm, the Stag and the Touring.
Check out the Discord sunglasses here for a look from the era that inspired them - punk rock.
The SPY Flynn shades are for those that are looking for more of a wrap around style.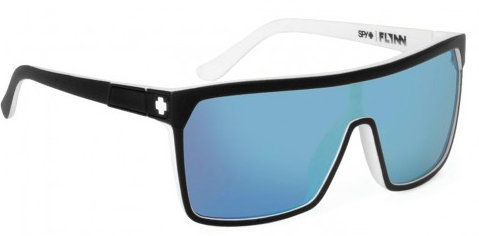 The vintage inspired Helm sunglasses give off that little bit of swagger.
Interested in a more simplistic, timeless look? Check out SPY's Stag sunglasses here for their classic appearance.
The immense, full-figure of these Touring sunglasses are for the man in you, plain and simple.