New Zealand sailed away this year's International Sailing Federation's top spot. The unstoppable team of Blair Tuke and Peter Burling toppled the waves aside as they hauled away four medals including the gold in this year's regatta held in Hyeres, France. Kaenon Sunglasses got it big for the win as Pete and Blair both wore the Kaenon X-Kore and Kore Polarized G12 lenses . The efficient Kaenon polarized lens agent conquered the glare off their vision and emerged as the ultimate wave warrior of this year's ISAF World Cup.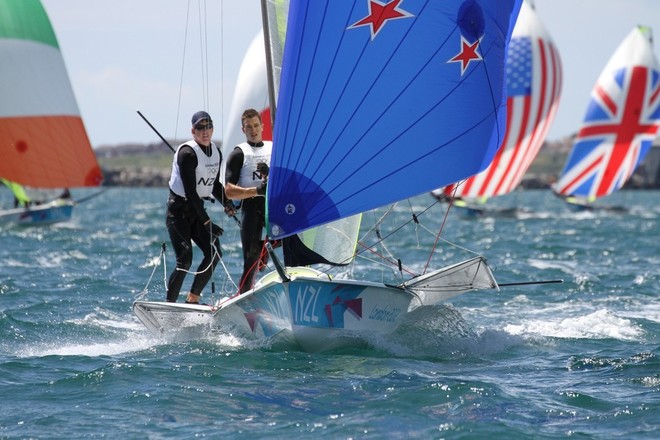 Both Peter and Blair also bagged a gold for the 49er class. The duo started easily sweeping up the waves during the Mallorca, Spain leg sailing, and the golden wave sailed on until the last regatta was up at the finals in France. The pair then headed off for Qingdao, China to meet up with Emirates Team NZ for their chance for the ETNZ sail in the 40 foot catamaran race. Their Kaenon prescription sunglasses definitely were Peter and Blair's buddies as they raced along with their cats.
Find everything you need to know about the International Sailing Federation here at their website .
Also Read: Electric Ambassador: Maddison Rothery