Smith Optics ChromaPop lenses are some of the most visually exhilarating lenses in the world. They maximize the color and contrast of everything you see by enhancing the rate your eyes process what is around you, so that you can see truer color, faster. Patented polarization and color guidance technology create high contrast and exceptional clarity in these lenses.
ChromaPop is made from advanced tints and dyes to deliver unique color enhancement and select color filtering for the lenses. The material that is behind the ChromaPop lenses is Trivex, a well-known ophthalmic grade optics lens in the industry, known for its excellent durability and performance. Using Trivex gives the lenses a visual acuity bordering glass, with advantages that surpass other substances.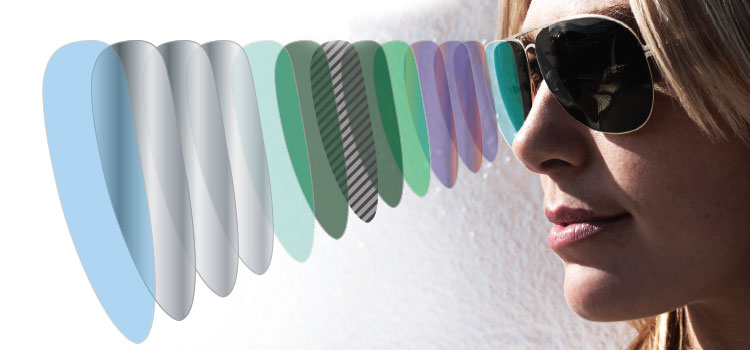 Smith Optics uses some of the highest quality materials in the world for their lenses - Techlite Glass is used for optical precision whereas Carbonic is for impact resistance. The lenses are finished with multi-layer mirrors, anti-reflective, anti-scratch, and Hydroleophobic lens coatings. The outcome is a skillfully crafted lens that protects color perception and provides optical crispness and accuracy throughout all environments.
Also Read: Paul Casey Succeeds with Nike's Show-X2 Eyewear
This is the first secret to the lenses...they repel moisture, grease, and grime while acting as a barrier between your sight and the world. Water just beads up and disperses without any streaks, and smudges from fingerprints are easily wiped clean.
The second secret is the Anti-Reflective coatings on the backside of the lenses, which eliminate any sidelight reflections that try to come your way.
If you know what's good for you, peep our full line of Smith Optics Sunglasses and choose the ChromaPop that fits best with your personality.