Nighttime activities require nighttime eyewear, as competing in the dark requires extra caution. Movements are limited in a many ways and your vision is limited in the dark. This is an important reason why durable nighttime eyewear is a necessity.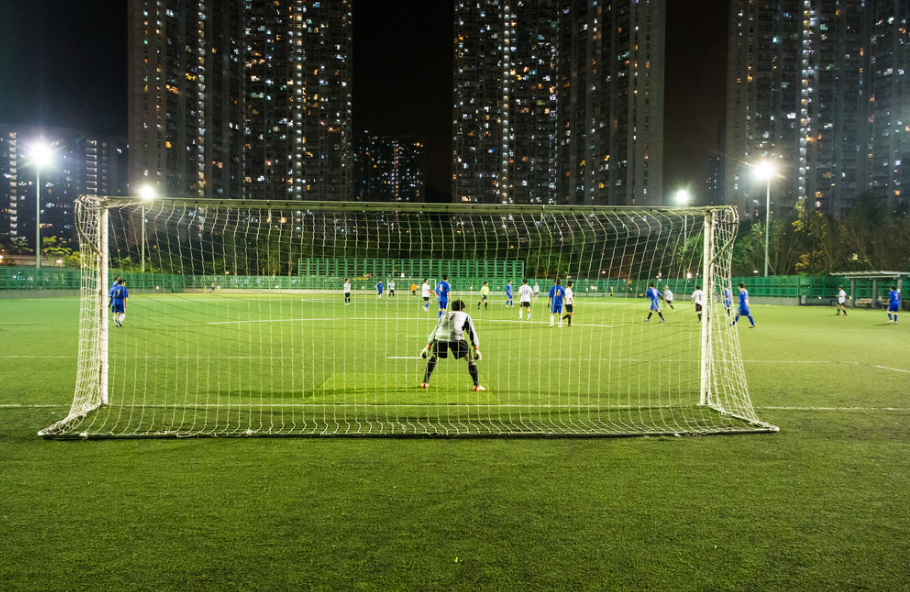 Importance of Eye Protection
When it comes to activities, eye protection is always a major concern. According to research done by the American Optometric Association, more than 2,000 Americans get eye injuries every day.Whether you are playing sports during the day or night use
prescription sunglasses
, it is important to use protective eyewear. This reduces your chances of getting dangerous injuries. Different sports can put your eyes at higher risk, sports like baseball, basketball, and football. These sports automatically warrant the use of protective eyewear.
Tips In Finding A Good Nighttime Eyewear
No matter what kind of sports you are into there are basic rules in finding good eyewear. Comfort should always come before style. Nonetheless, there are also eyewear which meets both needs and wants.
Also Read: American Optical A Historical Aviator
Proper Frame
It is always good to consider the shape of the frame. Sports lovers around the world like using wrap-around frames because it provides a wider peripheral view and fuller lens coverage. For night time activities, wrap around lenses are wonderful for reducing debris or dust from getting into your eyes.
Lenses
When it comes to lenses, aside from clear lenses, you should consider getting something that will allow as much visible light as possible to enter. This is important because night time visibility is already limited. Adding darker tints is not a good choice for sports eyewear.
Yellow, Orange, And Reddish-Orange
No other hue improves contrast as much as a yellow tint can. Yellow tints allow you to differentiate foreground objects from their background and it works even in low light conditions. Any color that is within the yellow family is good. It works well when there's a minimum light source, for example, during nighttime or on overcast days. Yellow is also good at filtering out blue light. This makes it a good choice in any low-light conditions. It provides an impressive visual acuity and contrast so that your view is noticeably sharpened.
Light Brown to Amber
This hue is an excellent choice for all-around vision enhancement.
Water Sports Nighttime Eyewear
One of the most common nighttime water activities is fishing. Night fishing techniques vary widely, from casting the line in pitch black darkness to lure bass to using glowing lures for deep salmons. Depending on your choice of fishing style, using an eyewear to protect your eyes from possible water and other debris while outdoors is important. The nighttime eyewear recommended for water sports are those that come with a sturdy frame, anti-fog lenses, and adjustable straps or arms.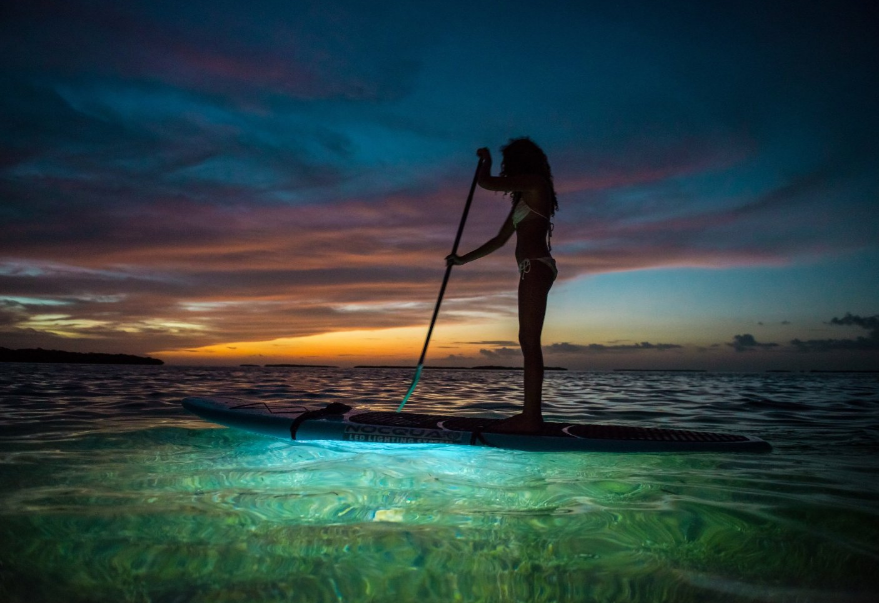 Julbo is one of the newest sports eyewear brands, but it is slowly making a name in the industry. Known for its wide array of sports eyewear, they put a funky and youthful spin on functional eyewear. Zebra Antifog is a good eyewear for fishing whether during the day or at night. This also comes with an anti-fog coating that covered the lenses from possible fog build-up.
Bobster is a sports eyewear brand that offers unbelievably affordable products. The Bobster GXR is a member of the GXR series which features a wraparound polycarbonate yellow lenses. You can choose between amber or clear lenses for your nighttime water activities. It comes with a detachable and adjustable strap which helps ensure it does not move even when you need to make extreme movements. Aside from its anti-fog feature, this model also floats on water!
Dragon Eyewear has been very successful in the eyewear industry. The brand is known for its amazing sports eyewear products that are both functional and comes with a great design. Dragon Shield comes with a water repellent and oleophobic (dirt and oil repellent) coatings. This makes it a perfect choice of water activities. The lenses come in different colors, so make sure to pick the gold/yellow lenses to support your nighttime activity.
Nighttime Eyewear For Shooting
Shooting and hunting are sports that require eye protection. It does not matter if you are out on a shooting range or hunting, there are a number of safety precautions that you should take when operating any kind of firearms. Remembering to wear protective eyewear should never be ignored or forgotten.Accidents can happen and will happen at any time. In fact, many hunters get hit with an errant birdshot or even a ricochet. Excessive gun powder can blow back and burn your eyes if you are not using protective eyewear. In addition, protective eyewear will protect the eyes when spent cartridges are ejected from the firearm. Sometimes, even the flash of a muzzle can cause damage to your eyes. Wearing protective eyewear will help your eyesight in the long run.
Protective Nighttime Shooting Glasses
Protective glasses give an added protection against the environment. Even when the firearm is not in use, there are still numerous hazards that can potentially harm your eyes. For example, when you are in a thick-wooded area, branches, stray twigs, and leaves can easily damage unprotected eyes. Wearing protective eyewear is recommended even when just cleaning your guns as your eyes can be damaged by solvents, cleaning chemicals, or springs.Wearing glasses can also help you see better. The right pair will help you see better during a hunt. Whether it's during nighttime or overcast weather, the right pair of glasses will help produce better contrast when shooting. Yellow glasses are also recommended because it helps improve contrast and achieve accuracy.When looking for a pair of shooting glasses, you should always look for the strongest clear lenses. Standard reading glasses or non-rated eyewear may not give you the right kind of protection. Make sure to choose shatter proof lenses and those that come with military and ballistic standards. Professional shooters and hunters recommend using eyewear that comes with an ANSI Z87.1 standard label.
Top Nighttime Shooting Glasses
This is one of the most recent shooting glasses from Body Specs. This model is lab certified ballistic and safety rated. The lenses are made of polycarbonate, and are anti-fog coated. The lens meets ANSI Z87.1+ standard, as well as, military and ballistic grade MIL-STD 662 & MIL-PRF-31013. These provide maximum protection. The yellow tint on this eyewear will allow you to see clearly even in a dusk or dawn hunting or shooting activity.
When it comes to shooting glasses, Randolph Engineering is one of the best brand. This model is created specifically for those who love to do sports shooting. It is made with angular lenses that help prevent fogging during extreme hunting expeditions or hunting during night. This eyewear comes with the interchangeable NexPC lenses that have passed numerous military and ANSI Z87.1 testing standards. The light yellow frames are perfect during poor lighting conditions; the interchangeable lenses also allow you to change the lenses depending on your current need.
Cardinal-PR comes with a clear lens which provides wonderful advantages like unobstructed vertical and horizontal view. The lenses come with a superior optics and ballistic-rated protection, like all Gargoyles eyewear. To make it even more interesting, the lenses comes with an anti-reflective coating and oleophobic treatment that helps repel water, dust, and other debris.
Cycling and Running Nighttime Eyewear
When it comes to cycling or running, nighttime is one of the best times of the day for it. Nighttime runs provide plenty of opportunities to make your activity even more fun.You will find the nighttime atmosphere to be completely different from the day, for example, there is less traffic and it's generally quieter. Nevertheless, running or cycling during the evening still requires a sturdy nighttime eyewear.When choosing eyewear for your nighttime run or bike ride, you want to pick something that is lightweight. Also look for something that will receive a good amount of visible light. During evening runs, you may meet oncoming traffic with high headlights that cause glare. There are also other issues like fog, dry air, or debris that can come into contact with your eyes. Running/ cycling sports eyewear will help protect your eyes from these problems.Shape-wise, it is best to pick wrap-around lenses. Whether you are biking or running at night or in the day, wrap-around lenses are recommended because they provide better support and visual acuity during extreme movements. You will also have a better peripheral vision when using a wrap-around lens. Another thing to consider is the kind of frame to use. You want something that comes with the right fit, adjustable arms and nose pad, and lightweight.
Top Nighttime Cycling and Running Glasses
Nike is one of the most trusted brands when it comes to sports gear including creating functional eyewear. The Tailwind 12 is sleek, fast, and light making it a good choice for running or biking activities. It comes with a super lightweight frame and flying lens technology, reduces fogging, and can provide a precise visual information at any angle view. This model uses the Nike Max Optics, a secure wrap around frame and temples, as well as, clear yellow lenses.
The Rydon is one of the most famous products from Rudy Project. These practical frames cover all nighttime running/cycling eyewear needs. It uses a unified advanced and seamless design technology, as well as, materials. The ergonomic features and an amazing array of advanced materials including carbon, magnesium, a
luminum, and titanium makes this eyewear extremely lightweight, versatile, and high in performance. Rydon comes in clear lenses which make it a good eyewear for nighttime runs or biking.
Stratofly is another quality product from Rudy Project. Rudy Project is a world leader in sports eyewear. It is a good eyewear for cycling and running even during nighttime. This is a lightweight sunglasses designed for female athletes. Combining exceptional optical design and performance, it incorporates simple yet functional design. The female face inspire the half-rim lens design so that the glasses would specifically fit on a feminine face. It also comes with a wrap-around frame which allows maximum protection from debris and dust while on the go.
Wiley X's amazing products are both tactical and military grade. The exceptional products from Wiley X make one of the top choices for many athletes around the world. The saber advance comes with an unbreakable Triloid Nylon frame, a patented technology from Wiley X. The frame is lightweight and can absorb any kind of movements. These lenses are selenite polycarbonate in clear yellow tint. It makes it a good choice for nighttime eyewear.
The trail's frame is soft and flexible. NXT is used in making the photochromic lenses. This type of lenses transitions automatically depending on the amount of sunlight outdoors. For example, if you are running during late after to evening, you do not need to worry about changing your lenses. During very low light conditions, the lenses automatically lighten up to allow better vision.
Nighttime Eyewear Choices
When it comes to nighttime activities it's important to wear the right kind of eyewear. Your eyewear will protect your eyes from danger. It also, provides extra support to help you perform at your best. Choose either a clear or light yellow tint. Yellow lenses are effective in reducing glare while still keeping your vision clear. No matter what your sport is, protective eyewear should be a priority. There are numerous options to choose online, makes sure to pick ones with a lens that are clear to yellowish tints and will help improve your vision.