Serengeti Eyewear is a leading manufacturer of luxury prescription sunglasses that fuse harmonious design and precise engineering. True to its namesake, these prescription sunglasses are breathtaking and resilient. Among the best eyewear products designed and made by Serengeti Eyewear are the Drivers Lenses. What makes these lenses stand out?
1. Drivers Lens are Customizable: The Drivers Lenses are available in three models so you can choose whichever suits your style. The amber-tinted regular Drivers Lenses were designed especially for driving. Slip these sunglasses on and watch colors come alive and contrast enhanced. The colors of the stoplight will be more vibrant and the lenses adjust quickly under light or dark conditions. Say goodbye to strained eyes and squinting as these lenses relax eye muscles and reduce fatigue while driving. Drivers Gold lenses have all the features of the regular Drivers lenses but are coated with striking gold flash mirror that reflects infrared wavelengths. Drivers Gradient has distinct darker top to prevent glare from hurting your eyes and lighter bottom so you can see the dashboard clearly.

Serengeti Dante -Espresso-Polarized Drivers
2. Drivers Lens can be Polarized or Non-Polarized: You get to choose polarized or non-polarized Drivers Lenses to suit your needs. Polarized lenses allow drivers to see the road clearly as they reduce glare during bright light conditions. These polarized sunglasses also block blue light that can cause macular degeneration overtime.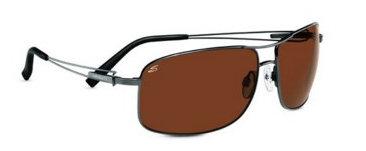 Serengeti Sassari-Shiny Gunmetal-Polarized Drivers
3. Drivers Lens stay Scratch-Free: Drivers Lenses are chemically-tempered for maximum resistance from scratches and impact. These are treated with a special coating to protect the edges and are designed to be ultra light.
Also Read: Look into the Future with Bionic Eye Implants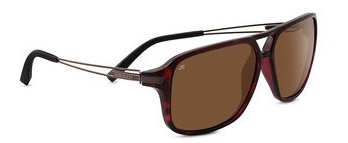 Serengeti Venezia- Shiny Black-Polarized Drivers
There are a lot of Serengeti sunglasses to choose from, so get yours now at Heavyglare.com .