adidas has announced the launch of their new #openallwinter campaign and the Climaheat range, which they have partnered on with some of the world's leading extreme sports athletes. Including slack liner Hayley Ashbury, paraglider Jean-Baptiste Chandelier and ice climber Junhee Han. #openallwinter focuses on outdoor sports activities that one can perform in the winter months outside - from running and training to hockey and snowboarding using prescription sunglasses . The Climaheat range is a line of winter products that have exceptional insulation properties to keep people warm in the most extreme winter conditions.
"With the #openallwinter campaign we want to encourage people to go out and have fun in winter, no matter what the conditions are like," Rolf Reinschmidt, General Manager of adidas Outdoor explained, "Snow, ice and grim weather doesn't mean staying at home, it's about getting out, being active and enjoying nature."
Also Read: Dance Parties, High Fives & Powder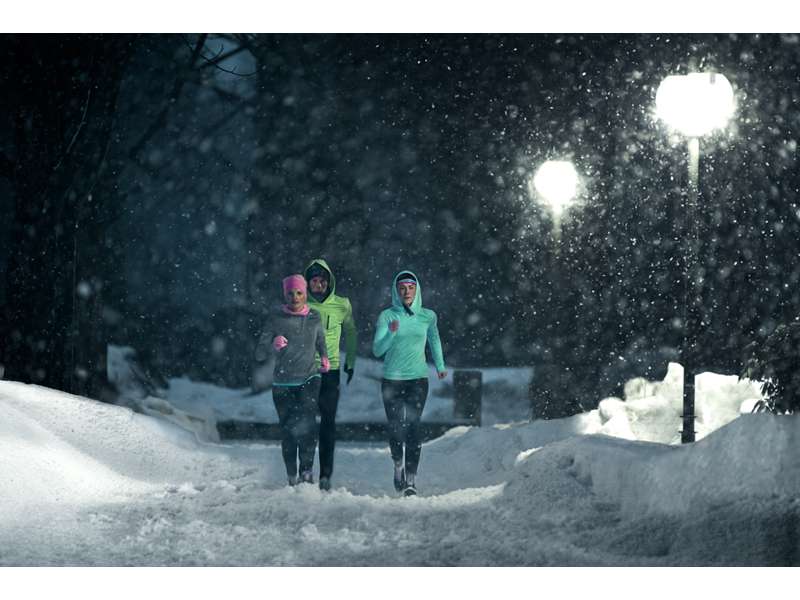 The #openallwinter campaign began on November 1st, and invited people to share their winter snapshots (from past months, too) on social media feeds such as Twitter and Instagram. Now through the end of January, one winner will be selected every week for "the best snapshot" by a jury of athletes at adidas and will receive a prize. The grand prize, which will be awarded at some point, is a winter road trip across Canada to see the beauty of nature in the true winter season, for he or she and four friends. Get out there this winter season and enjoy what the cold has to offer you!