"The best part of skiing for me going out and having fun with my friends. I'm motivated by wanting to promote and push women's skiing. I also love learning new things."
That is the humble outlook of Halfpipe Free-skier and Olympic Gold Medalist, Maddie Bowman. She is the newest addition to the Bolle team and has been competing for the Freeskiing category - the newest discipline that debuted in the Winter Olympics. Maddie holds three X Games medals, two Dew Tour wings and multiple Grand Prix podium stands, along with her Gold Medal win at the 2014 Sochi Olympics wearing prescription sunglasses . She frequently throws out two 900 spins in her half pipe runs, which is a rarity in the women's category and is a huge factor in her constant success.
Also Read: Kyuss King Rides The Waves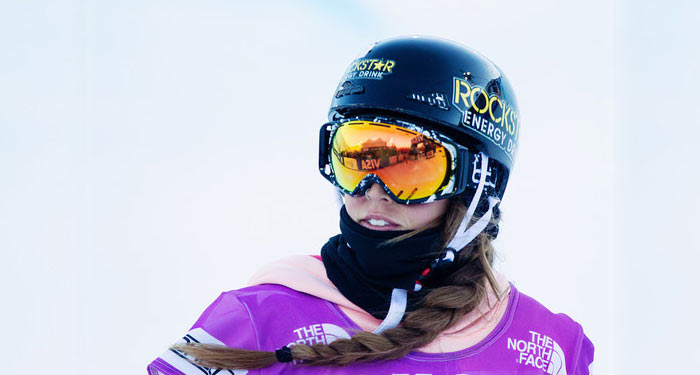 "I started skiing on my second birthday at Sierra at Tahoe. I raced until I was 13 in all the programs at my mountain; Rippers, Buddy Werner and then the foundation team. I switched to free ride at 13 on the foundation team, but still raced in high school for fun. I competed in USSA and USASA. I got selected for the US Team 3 years ago after getting a podium at X games. By then I was doing all the bigger contests which led to 2 golds at the X Games and the AFP title in 2013 and 2014. All of a sudden, it was the Olympics!"