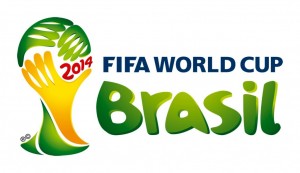 With the kickoff of the FIFA World Cup happening this past week, many of us have been glued to our TV's and social media streams to stay up to date on all that is going on in the world of football (or soccer as it is known to us American folk). Brasil is the home country hosting the month long event and Adidas, who has become a fundamental brand around the world in sports history is the official partner of the 2014 FIFA World Cup™.
For over 60 years, the iconic brand has brought the world timeless, quality products, which has led them down the path to being sponsors of such well renowned events like the World Cup. With Adidas being the official sponsor of the event, means they of course released a special FIFA World Cup Soccer Gear collection for your liking. From cleats to soccer balls to jerseys in all different teams around the world, the wide variety of this limited edition collection will leave you smiling.
Also Read: Smith Team Rider Jodie Swallow Wins Ironman 70.3
Adidas spells competition. Adidas spells fun and excitement. Adidas spells the heart of a champion in the 2014 FIFA World Cup™ Brasil. So step into the game. Watch the match begin and engage in the strategies that brought these great football warriors to the battlefield.
Heavyglare is a proud distributor of Adidas Eyewear, prescription sunglasses . Shop online now for Adidas sunglasses , a worthy match for your eyes to see while viewing this unforgettable worldwide event.