When it comes to buying prescription eyewear, there are plenty of ways you can save on cost.
While it might seem like a contradiction, you can be practical while still maintaining an amazing look. These are the top 9 most helpful tips to keep your piggy bank from breaking.
1. Consider "Recycling" Your Lenses

One of the best ways to save on cost is to reuse your current/old frames and have them fitted with new lenses. Getting a new pair of glasses can be stressful, after all, many frames are expensive. However, you can avoid the cost of a new frame by using an old favorite remade with new prescription eyewear lenses at an incredibly affordable price. Heavyglare Eyewear specializes in this kind of service, giving your old frames new life. Old frames (even vintage ones) can be fitted with your choice of prescription lenses and you can even request for specific tints and coatings. For example, you can have your favorite pair of eyeglasses made into your new favorite pair of sunglasses. This makes shopping for eyewear extremely easy because you'll have tailor-fitted service while still saving money. Ordering products online often provides you with plenty of advantages, including a huge amount of discounts. In fact, buying online often beats traditional stores when it comes to pricing. However, many people are still worried that they won't be able to get the regular eyewear that they actually need, especially if looking for highly customized eyewear.
2. Look Through Online Catalogs
Most favourite online stores, like Heavyglare Eyewear, feature an easy to use an online catalog that allows you to browse through numerous frames and check them out in detail. You can easily view available colors and read descriptions of the frames special features. Even the materials used for the frames and the lens will be explained thoroughly, so you will know the advantages of each product. Online you will be able to see numerous options who will never know existed when visiting a regular eyewear store. For example, you can pick on the kind of lens materials and coatings that you want. There are polycarbonate, high-index, or regular plastic lenses. You can also check on the amount of ultraviolet light that the special prescription lenses can provide, as well as, special coating like anti-reflective and photochromic. Ordering online stores provides a lot of advantages especially if you want details about your purchase.Also Read: Want to Finish a Sprint Triathlon?
Enjoy No Shopping Pressure
One of the best and practical reasons why people like to order stuff online is the ability to buy without pressure. Unlike in a typical store where you can get store assistants to help you pick the right product, you do not need to worry about the possibility of wasting someone else s time. Many store assistants are trained to encourage you to buy as soon as possible, this is why buying eyewear online will allow you to choose the eyewear that you really want. When you buy online, you never need to leave your home again, you can order and enter all the details that you need through the checkout form. The products that you order will be delivered directly to your home.
Big Discounts
One of the best reasons why people love to shop online is because they can get a huge amount of discounts that is not available in any regular plastic lenses store. Online stores can provide a discounted rate because they do not deal with a big number of human resources, store area rentals, and other overhead expenses.
Huge Inventory
Online stores do not need to deal with space where they can display all of their items for sale. Unlike regular optical shops, you can check out a lot of products available. You can choose from vintage looking products to modern ones. In addition, you also have the option to choose a unique color that will fit your needs just right. Unlike buying in a regular optical shop, you can easily get overwhelmed by the sheer amount of eyewear to choose from. Going through the products online and checking them one by one is the best way to be able to know all your options.
Customized Orders
Shops like Heavyglare also offer unique services such as fitting customized new prescription lenses to your eyewear. Unlike other stores where you get generic lenses and you can request for a special prescription lens for your choice of eyewear.
3. Use Your FSA or HSA To Save Money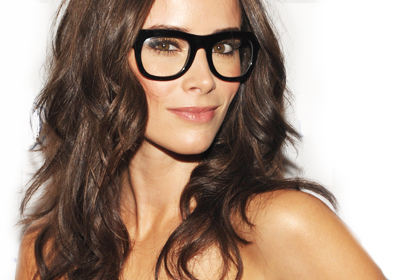 If you do not have vision insurance, then no need to worry, you can still save on a lot of costs by using your company s Flexible Spending Account or Health Spending Account. Your FSA or HSA can be used to buy prescription eyeglasses or
prescription sunglasses
. Prescription glasses and sunglasses are considered eligible expenses and are typically covered by most HSA and FSA. These funds can be utilized to buy your prescription eyewear regardless if you have vision insurance or not. Typically items that qualify as an FSA or HSA expenses are:
Eyeglasses with or without lenses
Prescription Eyeglasses
Sunglasses (only if you are medically required to use one or if prescribed by a doctor)
Contact lenses and related cleaning or storage products
Your FSA/HSA dollars are generally available at the start of your coverage period. This means when the calendar year (starting Jan 1) has started. The availability of your FSA/HSA fund is also highly dependent on your employer and you can carry over $500 worth of unused FSA money from the previous year. In addition, you need to use your FSA/HSA during the same coverage period in which the money was placed aside. Usually, your annual coverage period is one calendar year ending on Dec. 31. However, there are plans which allow a grace period to use your funds until March 15 of the following year. Any funds unused after this will no longer be available. It is important to check with your employer about your FSA and HSA coverage so you can use it to your advantage. To use your FSA or HSA account, you just have to enter the card number into the cart. Just like when you enter the credit card number towards the end of the purchase.
4. Subscribe To Your Favorite Online Store
If you want good deals one of the best things to do is to subscribe to your favorite online stores. Online stores offer huge discounts which they send together with their newsletters and updates. This is a great way for you to be able to get a discounted rate for the eyewear that you are interested in. Online stores also send you coupon codes which you can use to get a reduced price. In fact, these codes are considered a major advantage for smart buyers.
5. Shop at the Right Time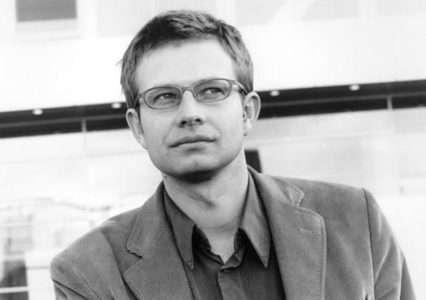 Check your HSA or FSA account, do not wait for it to expire before ordering your prescription eyewear. This kind of health coverage provides a tax-exempt benefit so you can easily reduce the amount of the eyewear. When it comes to buying an eyewear, you need to be patient to be able to save on cost. Most prescription eyewear these days can come with a hefty price. That is why knowing the right way to purchase your eyewear will save you dozens of dollars. When you want to save on cost, buy your eyewear online or use your HSA/FSA to your advantage. You can also subscribe to newsletters to get discount coupons on a regular basis.