Nike's 'Just Do It' Campaign in South Korea
Nike just revealed their new "Just Do It" campaign to help encourage a youth sports movement in South Korea with an inspiring film. The Nike Festival of Sports on October 25-26th and the We Run Seoul event on October 26th are also helping with momentum of the campaign. Studies have shown that kids who are active have a better chance of succeeding further in school and with leadership skills, along with having less stress and anxiety in their day to day lives. Nike choose to help in South Korea because the children there are unfortunately the least active group of kids in the world.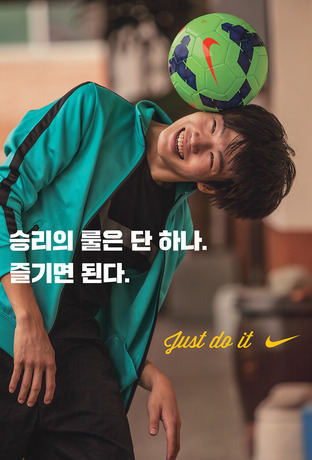 The inspirational film features Korean football legend Ji-Sung Park, various South Korean youth and numerous other spotlighted athletes and musicians. The positive message they are hoping to spread is to dare to play anywhere, anytime. South Korean students live under immense pressure from standardized tests and long studying hours that, even on the weekends, are the norm. Through the inspirational 'Just Do It' message, I want to rally and encourage the next generation to play any sport and simply enjoy it, said Ji-Sung Park."
Also Read: California Girls - A Comedy