Eco Eyewear continues to gain in popularity when it comes to eyewear. Aptly called Eco, this brand of eyewear uses materials that are bio based or 95% recycled. Eco is one of the most famous brands from global lifestyle brand maker, MODO. Today, the brand continues to create unique products in hopes to increase environmental awareness.When choosing the perfect pair of eyewear, you have hundreds of options. From famous luxury brands to those that exude the latest trends, you can all find these brands in many outlets and online stores. Eco, changes the market scene by creating eyeglasses and
prescription sunglasses
that makes you rethink of these options. The products from this line promise to meet functionality, design, durability, cost, and environmental sustainability at the same time.
Eco Eyewear What's In It For You?
According to a well-known environmentalist group, Greenpeace, the fashion industry is one of the leading contributors to the pollution around the world. In addition, the Danish Fashion Instituted shared that fashion is the second global leader in pollution, next only to oil. Having these figures, it is worrisome to think that what you are wearing today may have a huge impact on the environment. The Eco brand of eyewear believes that by creating a pair of eyeglasses using sustainable materials, you are contributing less to the worldwide waste.Regular glasses usually make use of metal or plastic, as well as, a combination of both materials for the frames. To manufacture these materials, harmful chemicals will go into waste either to the water or air.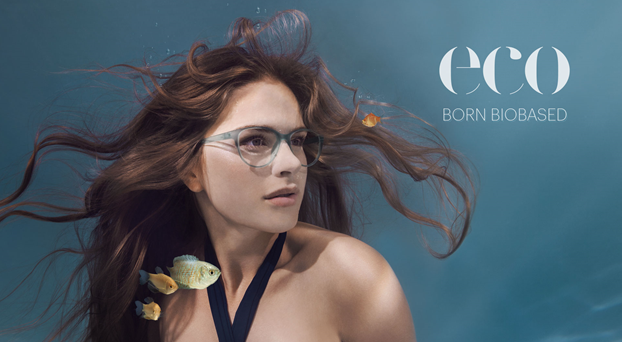 ECO's Difference
ECO is a brand that is a brainchild of MODO's founder, Alessandro Lanaro. Lanaro believes that by creating an eyewear brand that is environmentally conscious he will be able to encourage both users and the fashion industry to be mindful of what is going on with nature. ECO has two categories of sustainable eyewear. One is made out 95% recycled materials, which are old collections turned into new designs. Another is by creating an eyewear that uses at least 63% biobased materials. In addition, the company promises to plant one tree for every pair of eyeglasses sold.
Also Read: Prince William Wears An Unexpected Accessory To The Queen's Birthday
Eco Eyewear is also motivating customers to be socially conscious by encouraging you to donate your old pair of eyewear to those who are in need. This act will help more than 300 million adults and children across the globe to see well. Lastly, Eco also creatively uses recyclable packaging, so customers can be encouraged to reuse it.By being conscious of what is going on in nature, as well as, taking on social responsibility, ECO eyewear has completely changed the eyewear industry. Customers now have the option to choose a product that will not only make them feel good outside but also inside. To find out the latest designs from ECO,
visit our online store today
.