Have you ever wondered what different sunglass lenses would look like while you gaze through them, but are shopping online so feel like that is impossible? Boll is here to say that it is most definitely possible with their new Lens Simulator . The five different technologies they offer are as follows: Polarization: The best way to see the concrete difference with polarization is by watching a snowboarder slash down a mountain the back-country as you control the Polarization and non-Polarization. The details you can suddenly see in the snow are indescribable. When you take a peek through Polarized lenses you'll realize what you've been missing while you've been out in the mountains or enjoying everyday life in general. CompetiVision: The CompetiVision lenses are perfect for you tennis players out there. They are made to create every shade in the color spectrum except for optic yellow, making tennis balls stand out instantly so you can react in your game faster.Also Read: Why Digitally Surfaced Lenses are the Best Technology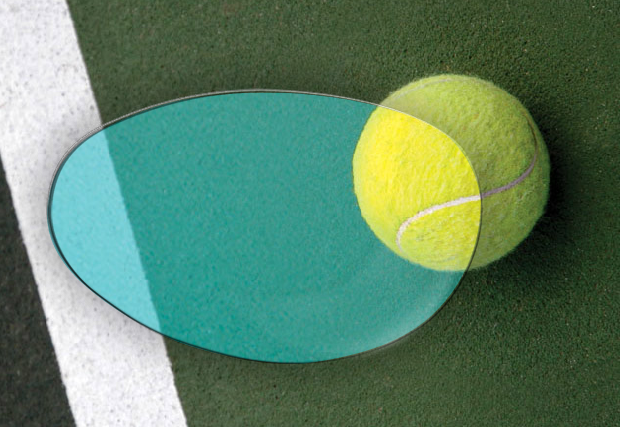 Modulator: When conditions change, the Modulator lens changes with them automatically. The technology that is made up of these lenses is called Active Cell Technology and quickly adjusts to the changes in lighting conditions. The technology is embedded in the lens of prescription sunglasses to give you the best protection against wear and tear. Available in six colors. Marine: The Marine lenses come in two color options: Offshore Blue for rough light conditions and Inland Gold for lower light, generally towards the end of the day. These lenses are second to none when it comes to lake life and ocean environments.
Photo V3 Golf: With a tuned brown lens to focus on the fine points and automatically lightening and darkening to the environment you're in, the Photo V3 Golf lens is perfect for just that: Golf. They are a lightweight, high-grade lens with even anti-fog coatings on the inside to keep you seeing clearly despite any changes in the weather. Come check out our line of Boll sunglasses and feel free to inquire about any of these specific lenses!